Burst Point of Autel MaxiIM IM608 Professional Key Programming Tool
:
ADVANCED IMMO & KEY PROGRAMMING TOOL: Integrated Car Key Programmer XP400 is to read transponder data (especially Benz infrared smart key), clone and generate exclusive keys, read/write on-board EEPROM data, etc. IMMO application provides Smart Mode and Expert Mode to guide technicians performing IMMO related functions, including Key Learning, Remote Control Learning, Remote Control Add, etc (contact us if you need to confirm your car model: sales@autelmaxisys.co.uk)
ACTIVE TEST & ECU CODING: During an active test, the tester outputs commands to the ECU in order to drive the actuators. This test determines the integrity of the system or parts by reading the engine ECU data, or by monitoring the operation of the actuators, such as switching a solenoid, relay, or switch, between two operating states. After repairs or replacements of vehicle parts, Autel IM608 can reprogram adaptive data for certain components of the test vehicle through ECU Coding.
30+ SERVICE & OE-LEVEL DIAGNOSTIC SCANNER: IM608 has these servicet functions: Oil Reset, Engine/ABS/SRS/SAS/DPF, BMS Reset, Brake Reset, Key Fob Coding, fully meeting your needs.The Auto Scan function performs a comprehensive scanning over all the ECUs inthe vehicle to locatesystems" faultsand retrieve DTCs.
XP400 PROGRAMMER & WIRELESS J2534 VCI: J2534 Specially designed to provide users with convenient PC communication on any modern vehicle diagnostic bus, offering the most significant features desired by OEM. Please note J2534 can't do ECU programming with IM608.
ONE YEAR FREE SOFTWARE UPDATES & SUPPORTED LANGUAGE: Autel MaxiIM IM608 car key programming scanner comes with 12 Months Free Software Updates. The default menu language of the IM608 is English. It supports French, German, Italian, Polish, Dutch, Spanish ,Swedish, Korean, Russian. If you want to change the language, please contact ?sales@autelmaxisys.co.uk ?to provide the serial number (S / N), the serial number(12 digits) can be found on the back of the product.
Autel MaxiIM IM608(XP400Pro+J2534) = IM608+XP400Pro+IMKPA
Autel MaxiIM IM608Pro(XP400Pro+J2534)
Autel MaxiIM IM608 Key Programmer
IM608 is a comprehensive immobilizer, key programming tool and ideal for auto technicians and locksmiths. It combines the most advanced key programming and immobilizer experience with advanced automotive diagnostics and service functions, a 10-inch Android-based, touch-screen tablet with the latest in art.
Why Buy Autel MaxiIM IM608?
IMMO & Key Programming for USA, Asian, European Vehicle Coverage
Powerful Combination of Advanced Key Programming/ All System Diagnostics/ Advanced 20+ Maintenance Services
With XP400 Pro and MaxiFlash JVCI for ECU Programming
Smart Mode for Guided and Automated Key Learning, Expert Mode for Advanced Key Learning
No IP Limited, this IM608 can be used all around the world. Default adapters are EU and UK adapters.
One-Year Free Update Online & one-Year Warranty
Autel MaxiIM IM608 Main Features
Powerful combination of key programming/ all system diagnostics/ advanced maintenance services
Smart Mode for guided and automated key learning
Expert Mode for advanced key learning
Read PIN/ CS (all key lost), key generation, key learning, remote learning
IMMO ECU reset/ adaptation, refresh/ coding
Transpronder read/write, EEPROM/MCU read/write
Powerful OE level diagnostics for more than 80 US, Asian and European makes and models
Advanced maintenance services including EPB, DPF, SAS, Oil reset, BMS and TPMS sensor ID relearn
New Key Programming/IMMO Tools: IM608 & IM508
How to Reset a Key with the IM608
Autel IM608 Advanced IMMO Key Programming
1.Advanced IMMO & Key Programming
Connecting the IM608 tablet to the vehicle (via the Bluetooth VCI or Main Cable) and to the XP400 Pro (via USB cable) to access IMMO related functions, including Key Learning, Remote Control Learning, Remote Control Add, etc. The software provides two methods to access IMMO functions.
Smart Mode– for Guided and Automated Key Learning - automatically identify the type of anti-theft system, intelligently combining the matching process. Easy to use. You only need to operate according to the device prompts to perform relevant operations. A novice user can also perform Key Learning.
Expert Mode– for Advanced Key Learning - meet the needs of professional technicians. It is more powerful for its advanced key learning functions.
Read PIN / CS (All Key Lost)
Generate Key
Key Learning
Remote Learning
Backup / Restore IMMO Data
IMMO ECU Reset / Adaptation
IMMO ECU Refresh / Coding
BENZ 3rd Generation IMMO Add Key, All Key Lost, Key Learning
BMW FEM / BDC Key Learning and ECU Adaptation
BMW CAS4/3/2 Key Learning
VW / AUDI MQB Key Learning, 48 Transponder (96-bit) Add Key, All Key Lost,
A6 All Key Lost, and More
XP400 Pro Key & Chip Programmer
Support PC
MCU / EEPROM Chips Read / Write
ECU Read / Write
MC9S12 Encryption Chip Read / Write
Key Read / Write
Mercedes Infrared Key Read / Write
Remote Frequency Detect
IC Card Read/Write
Professional Vehicle Locksmith
The Key Programmer XP400 Pro is specially designed to read transponder data (including Mercedes Benz infrared smart key), clone and generate exclusive keys, read/write on-board EEPROM data, and read/write Freescale 9S12 MCUs. By working with diagnostic tool or PC those are both loaded with programmer software, the XP400 Pro can read/write transponder data quickly and accurately. The XP400 Pro include 9 parts:
Transponder Induction Area – Remote control
Transponder Slot – Hold the transponder
Mercedes Infrared Key Slot – Hold the Mercedes infrared key
Vehicle Key Slot – Hold the vehicle key
IC Card Induction Area – Read/write IC card information
Status LED – Indicate current operating status
Cross Signal Pins – Hold the MCU board, MCU spare cable or DIY signal interface
EEPROM Component Transponder Slot – Hold the EEPROM plug-in transponder or EEPROM socket
Locker – Lock the EEPROM component transponder slot to ensure proper function
Note: You can connect it to the XP400 Pro (no vehicle connection required) to access the key chip, read, retrieve and write key information, as well as other key related functions.
All-in-One Key & Chip Programmer XP400 Pro
Connect the IM608 tablet to the XP400 Pro Key Programmer (no vehicle connection required) to access the key chip, read, retrieve and write key information, as well as other key related functions. 
Note: Because of IP limitation, IM608 Pro cannot be used in Europe, so if you need more advanced programming functions, you can use IM608 with XP400 Pro, because it is similar to IM608 Pro in IMMO function.
Why You Need XP400 Pro?
Expanded EEPROM functions for more component access
170+ types Odometer component reading functions
180+ Immobilizer ECU component types
40+ Engine ECU component types
2000+ MCU component types
440+ EEPROM component types
Compatible with IM508 and IM608
Powerful IMMO Functions
Auto Detect Make/ Model/ Year/ System<
Read PIN (All Key Lost)
Key Learning
IMMO ECU Reset/Adaption
IMMO ECU Refresh/Coding
Remote Learning
VW MQB Key Learning
BMW FEM/BDC Key Learning and Adaption
BMW CAS4 Key Learning and Adaption
Mercedes Key Learning
2015-2018 Land Rover & Jaguar write key via dump
Volvo Smart Key Learning/ knob-style smart key
AUDI Q5/ A4/A5 2015-2017 Key Learning
Advanced Programming Functions
EEPROM Read/Write
MCU Read/Write
Key Programming
Mercedes Key Read/Write
Remote Frequency Detect
2.All System Diagnostics - Access to OE-Level Diagnostics
This OE-Level diagnostic tool allows you to perform the same level of analysis, diagnosis and repair as the OEM dealer's tool does, which means, as a professional mechanic, you now have full access to all of the diagnostic information as the same exact tool that of the OEM dealer offers, and the ability to complete refreshing or reprogramming without outsourcing or turning a client away. Also, this access to information will be a substantial improvement for independent repair shops
All System Diagnostics
Auto Search / VIN Finding
Reading / Deleting Error Code
Viewing the Live Data Stream
View Records of Failure History
Store and Data Management Applications
MaxiFlash JVCI ECU Programmer (Bluetooth / USB Cable)
Autel IM608 Advanced Functions
The ECU Coding function is used to re-flash the vehicle control modules, it allows you to update the computer software on the vehicle to the latest version, as well as to reprogram adaptive data for certain components after making repairs or replacements, providing ways for the issues of Drivability, Fuel Efficiency, Power Loss, Fault Codes, Durability of Mechanical Parts.
The process of sending and retrieving information from a vehicle control module with a device is known as Actuation test or bi-directional control. The main aim of the actuation test function is to request the control module to perform a specific function including system tests, actuator tests, functional tests, inspection tests, reprogramming or reinitialization, thus saving diagnostic time.
3. Offer 23 Service Functions at Your Fingertips
The Autel MaxiIM IM60 also offers time-saving shortcuts to access 23 service functions with one touch of the screen, including:
Oil Reset Service:

 

Turn off the oil light, and reset the service mileage
Injector Coding:

 

Write the new code to the ECU after replacement of injector, so that the injector works
TPMS Service: Read TPMS data and point out issues related if there are any
EPB Service: Remind you to reset the brake pad, especially if you have replaced it
ABS/SRS Services:

 

Perform various bi-directional tests to check the operating conditions of both the Anti-lock Braking System and the Supplemental Restraint System
SAS Service: Calibrating and resetting the position of the steering is just a click away
DPF Service: Clear the blockage in the DPF filter, to meet emission standards
And

 

BMS,

 

Suspension,

 

Throttle, Win DR Roof, Seat, Odometer, Lang Change, Headlamp, CHG Tire Size, Tooth Learning, Cylinder, Turbocharging, Trans Adaption, etc. waiting for you to explore.
OE- Level Diagnostic For 80+ Vehicle Makes
Compatible with over 80 US, Asian, and European vehicles, the Autel IM608 goes far beyond communicating with all systems to access all available modules:
Audi:

 

A1, A3, A4, A5, A6, RS4, B6, B7, RS5, RS6, A4 Allroad, A8, S8, Q3, RSQ3, Q5, Q7, R8, TT
Seat:

 

Alhambra, Altea, Cordoba, CupraLeon, Exeo, Ibiza, Leon, Mii, Toledo
Skoda:

 

Citigo, Fabia India, Fabia, Kamiq, Karoq, Octavia, Rapid India, Rapid, Roomster, Superb, Yeti
VW:

 

Amarok, Arteon, Atlas, Beetle, Bora, BoraGli, Caddy, Crafter, EOS, Fox Africa, Fox EU, Fox, GTI, Gol County, Gol(5U), Gol(5W), Golf PLUS, Golf/Rabbit(1K), Golf6 ESTATE, Jetta, Parati, Passat, Phaeton, Polo, Scirocco, Sharan, Suran, T-Roc, Tiguan, Touareg, Touran, Transporter5/Multivan, up, UP!/cross UP!
Fiat:

 

500, 500L, 500X prox, Albea, Boxer, Daily, Doblo, Doblo New, Ducato, Egea, Fiorino, Freemont, Idea, Grande punto, Jumper, Linea, Marea, Nemo, Ottimo, Palio, Palio RST, Panda, Perla, Promaster, Punto, Sinea, Stilo, Viaggio
Different between MaxiIM IM608/MaxiIM IM508:
Comparison
MaxiIM

 

IM608
MaxiIM

 

IM508
IMMO Functions
Key generation/learning
√
√
IMMO ECU Refresh/Coding
√
√
BMW CAS4/3/2 Key learning
√
CAS4 available when connected to xp400
ECU Coding
√
√
Programming Functions
Key read/write
√
√
MCU Read/Write
√
√
ECU Read/Write
√

When connected to xp400

IC Card Read
√

When connected to xp400

Mercedes Frequency Detect
√

When connected to xp400

Support PC
√

When connected to xp400

Diagnostic Functions
Same Level Diagnostic Tool
MK908
MK808
Hardware
Touchscreen

10.1-inch

7-inch

Battery Capacity

3.8V/15000mAh 

3.7 V/5000mAh
XP400 Pro Key & Chip Programmer
Support PC
MCU / EEPROM Chips Read / Write
ECU Read / Write
MC9S12 Encryption Chip Read / Write
Key Read / Write
Mercedes Infrared Key Read / Write
Remote Frequency Detect
IC Card Read/Write
Autel MaxiIM IM608 Specification:
Operating System:
Android™ 4.4.2, KitKat
Processor:
Samsung Exynos T5260 6-Core Processor (1.3 GHz quad-core ARM Cortex-A7 + 1.7 GHz dual-core ARM Cortex-A15)
Memory:

2GB RAM & 64 GB On-board Memory

Display:

10.1-inch LED capacitive touch screen with 1920*1200 resolution; Wi-Fi:(802.11 a/b/g/n/ac); USB 2.0

Connectivity:

BT v.2.1+EDR; SD Card (Support up to 32GB); HDMI

Camera (rear):

8.0 Megapixel, AF with Flashlight

Sensors;
Gravity Accelerometer, Ambient Light Sensor (ALS)
Audio Input/Output:

 3-Band 3.5mm stereo / standard headset jack

Power and Battery:
10,000 mAh 3.7 V lithium-polymer battery
Charging via 12 V AC/DC power supply
Input Voltage:
12 V (9-35 V)
Power Consumption:

6.5W

Operating Temp.:
-10 to 55°C (14 to 131°F)
Storage Temp.:
-20 to 70°C (-4 to 158°F)
Dimensions (W x H x D):

300mm (11.81") x 220.0mm (8.66") x 50.0mm (1.97")

Weight:
NW:

1.42kg (3.13lb.)

Protocols:

ISO9141-2, ISO14230-2, ISO15765-4, K/L-line, Flashing code, SAE-J1850 VPW, SAE-J1850PWN, CAN ISO11898, Highspeed, Middlespeed, Lowspeed and Singlewire CAN, GM, GM UART, UART Echo Byte Protocol, Honda Diag-H Protocol, TP2.0, TP1.6SAE J1939, SAE J1708, Fault-Tolerant CAN
Autel MaxiIM IM608 Package List:
1pc x Autel MaxiIM IM608
1pc x XP400 Pro Key Programmer
1pc x MaxiFlash JVCI
1pc x APA107 (Connect Cable)
1pc x APA106 (MC9S12 Clamp)
1pc x APA105 (MCU Clamp)
1pc x APA104 (ECU Clamp)
1pc x APA103 (EEPROM Clamp)
1pc x APA101 (Single Cable)
1pc x APA002 (EEPROM Socket)
1pc x APB108 (MCU_FQFP176)
1pc x APB107 (MCU_FQFP144)
1pc x APB106 (MCU_FQFP112)
1pc x APB105 (MCU_FQFP80)
1pc x APB104 (MCU_FQFP64)
1pc x APB102 (MB IR Cable)
1pc x APB101+APD101 (EEPROM Adaptor + EEPROM Adaptor Shell)
1pc x APC101 (USB Cable)
1pc x AAC001 (MED17 Cable)Light Fuse 6*30mm (2pcs)
1pc x AC/DC Adapter (12V)
1pc x Carrying Case
1pc x Quick Reference Guide
1pc x USB Cable
1pc x Cigarette Lighter
1 Year Warranty from Autel
Why Paying with PayPal?
Payment is traceable. You can trace the status of your payment using your PayPal account.
Payment does not require you to use your credit card online (you can transfer directly from your bank account).
PayPal will protect your personal details if you choose to pay by credit card.
How to pay by PayPal?
Once you have your cart ready to go, you can head over to the checkout page to continue with your purchase. You will be asked to fill in your shipping/invoice details.
We accept all major credit cards through Paypal. PayPal accepts Visa, Mastercard, American Express, Discover.
If you run into any problems during this procedure, send us an e-mail to

sales@autelmaxisys.co.uk

and we will get back to you as quickly as possible.

Our paypal account is sales@autelmaxisys.com

[Free Shipping From US/UK/EU]
⏰Handling time>> Ship within 8-24 hours after payment.
😊Returns>> Fast refund for any dissatisfaction within 30 days, 100% money-back guarantee.
🚚Shipping>>Shipping Time: 3-7 Days
🏆After Sales Service >>1-5 Years Warranty(Products Description), Support Trade-in For New Within 1 Year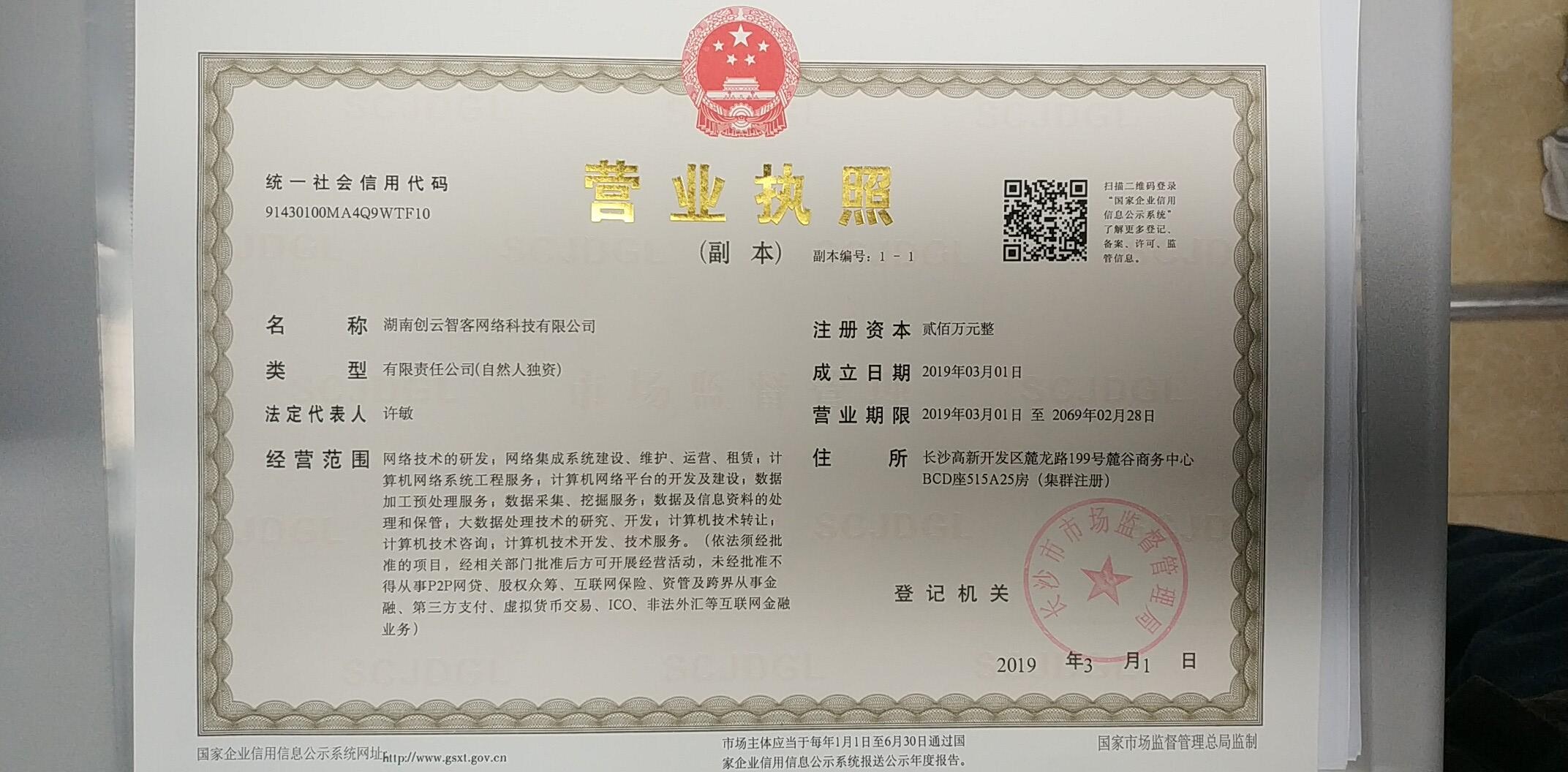 Where is my order shipped from & Where can you ship to?
We can deliver to most countries in the world. Your order will be delivered from the warehouse closest to your address using that country's postal service or a premium courier service like DHL, FedEx, UPS, DPD, or Royal Mail. Please check our warehouse locations below to estimate where is your order shipped from.

Your Address >>> Shipping Location >>> Delivery Estimated
United States/ Canada >>> CA, US >>> NJ, US >>> 3-5 Days
Europe >>> Germany >>> 5-7 Days
United Kingdom >>> Leicestershire, UK >>> 5-7 Days
Australia >>> Sydney, AU >>> 7- 10 Days
Other Countries >>> HongKong >>> 7-15 Days

What is the shipping cost?
- Free Worldwide Shipping

Shipment processing time
All orders are processed within 12 hours (excluding weekends and holidays) after receiving your order confirmation email. You will receive another notification when your order has shipped.

How do I check the status of my order?
When your order has shipped, you will receive an email notification from us which will include a tracking number you can use to check its status. Please allow 48 hours for the tracking information to become available.

Who is responsible for paying duties for international shipments?
- For international order. If the items don't ship from your local warehouse in your country/ region, you will be responsible for the import duty, but please don't worry, We will decrease the declared value to reduce your import tax.

For more details of the Import Tax, please visit Import Duty

Returns, Refunds, and Exchanges
We provide a 30-Day Returns Service after delivery, If you are not satisfied with the item you bought or change your mind, please contact us for a return shipping address and ship all the items back to us for a refund in their original package.
Whatsapp: +(86) 177 1898 9036
Email: sales@autelmaxisys.co.uk
ADDRESS: Room 903, Yantian Port Harbour Building, Shenzhen, China
Can I return my product?
We accept return within 30 days from the receipt of your order to return goods you bought from us ( Except Autel Software Update Service).
Please email
sales@autelmaxisys.co.uk
to contact us and we will provide you a return address or shipping label. And you need to ship the item back to the address we sent for a refund.
Please do not ship items back without any request. Otherwise, we can not handle your return and it will be destroyed. Then the refund will be not issued.
Who pays for the shipping?
If the item is being returned for a quality reason, like it is damaged, faulty and not working, or you receive a wrong item, please contact us and we will cover the cost of shipping. If possible, we would like to see pictures of the damage, video for not working.
However, If you are not satisfied with the item you bought or change your mind, you can get a full refund or exchange it for another item you want. But the buyer needs to be responsible for the return shipping fee.
When should I send the product back?
You should send it back within 30 days of your return request.
Please put the product with all of its accessories, free gifts and manuals back into its original box. Once package was picked up by post office, please get back to provide us the tracking number. (VERY IMPORTANT!)
How and when will I get my money back?
Once we receive the products and our staff check all is fine, you will get a confirmation by email. Then your money will be paid back within 3 business days in the same way you made the purchase.
As our staff need to handle tons of parcels, we recommend you can keep an eye on your return and remind us to check your case in time.
If we are on holidays, please allow us process your refund as soon as we get back to work.
How to cancel my order?
Please contact us within 12 hours to cancel your order before it has been shipped.
If your order has not been dispatched, we will cancel the order and make a refund.
If the item is on its way to you, you have to follow our return policy and send it back to us then we make a refund.